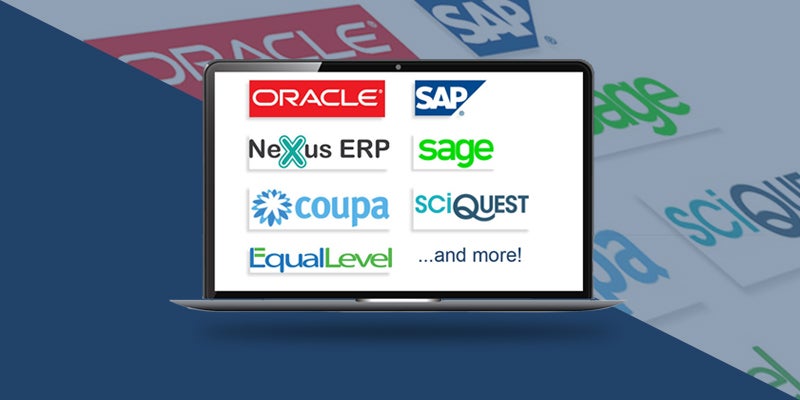 PunchOut
Shop and place your order with us directly from your own eProcurement system. Our ERP partners include ARIBA, Coupa, EqualLevel, Nexus, ORACLE, Sage, SAP, sciQuest and more.
Real-time product pricing and availability
Browse and add products to your cart
Automatic PO creation upon order submission
ERP to ERP ordering and invoicing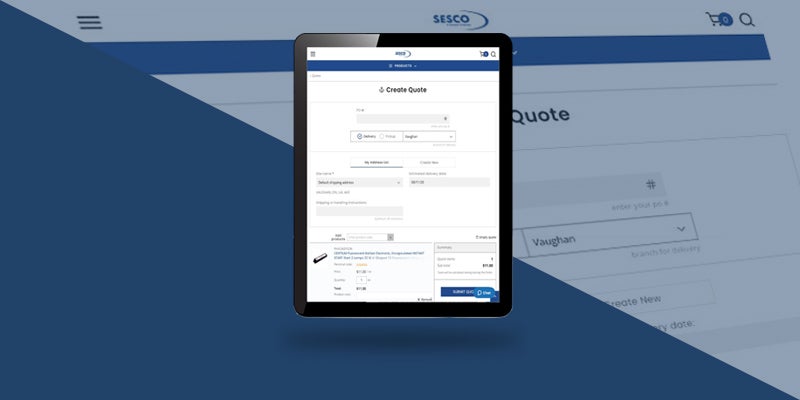 eQuote
Simply request a quote directly from the SESCO site or ask your SESCO Representative to send your quote to your webshop. 
Access your quotes anytime, anywhere
Add your quote to a cart and checkout without re-keying
Submitted quotes receive a quote number for quick response times
Job Builder
Quickly create custom job quotes for your clients using our Job Builder tool.
 
Add products from SESCO.ca and other "miscellaneous" costs 
Add your margin
Export as PDF and send it to your client.